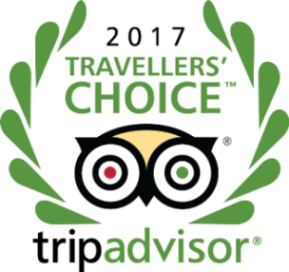 Destination
Monastir
(Arabic: المـنسـتير‎ Al-Munastîr, from the Greek μοναστήριον "Hermit's Cell, monastery", called [lmiˈstiːr] in Tunisian Arabic), is a city on the central coast of
Tunisia
, in the Sahel area, (20 km south of
Sousse
and 162 km south of
Tunis
). Traditionally a fishing port,
Monastir
is now a major tourist resort. Its population is about 71,546. It is the capital of Monastir Governorate.
Monastir was founded on the ruins of the Punic–Roman city of Ruspina. The city features a well preserved Ribat that was used to scan the sea for hostile ships as a defense against the attacks of the Byzantine fleet. Several ulema came to stay in the Ribat of this peaceful city for contemplation. The Ribat was also one of the filming locations for Monty Python's Life Of Brian.

Tunisian president Habib Bourguiba was born in Monastir, and his mausoleum is located in the city. Traditionally a fishing port, the city today is a largely purpose-built tourist town of pristine streets and lavish landscaping. However you will also find a well preserved old fortress, the Ribat, located right on the waterfront and restored many times. Home to a Museum of Islamic Art and Artefacts, this is the main historical attraction of Monastir, along with the impressive golden-domed Bourguiba Mosque. The combination of the Ribat's ancient atmosphere fused with a modern resort complex makes Monastir a very popular destination among travelers looking for a beach holiday with an accent on tradition. You will enjoy great promenades along the marina in the shade of the walls, with on one side a glimpse of the bluest Mediterranean and on the other side open air terraces of hotels, coffee houses and restaurants. Most of Monastir's tourist hotels are situated 5 to 6km (3 to 4 miles) west of the town centre at Skanes close to the airport. The beaches are great; Skanes and Dkhila being the finest, with sand and very clean water. You'll enjoy many sea sport activities such as sailing, windsurfing, underwater sightseeing and much more. If you have time, a day tour to discover ancient Roman, Arab, Berber or Phoenician sites is recommended. Or sample the cities of Sousse or Kairouan, where you will taste the real flavor of North African culture.